Ralf Zander is one of the two managing directors of IEM Fördertechnik. IEM is building a complex cleaning system at the Schkopau Power Plant, which will use activated carbon to purify the exhaust gases from mercury. In conversation, he explains why he doesn't think much of withdrawing from brown coal (lignite) and also what has led him to document the work in Schkopau in the form of a blog – named the Mercury-free Blog (Quecksilberfrei-Blog).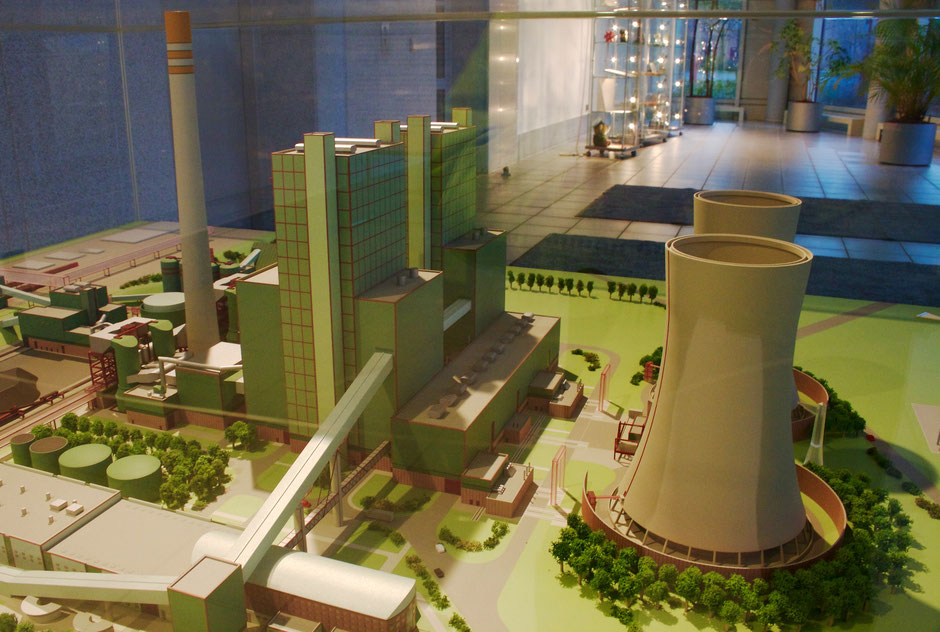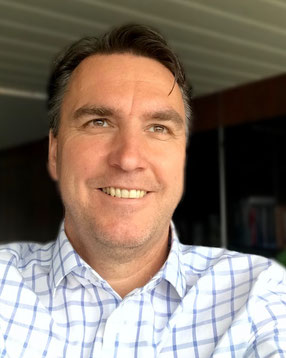 Quecksilberfrei-Blog: Reducing mercury emissions from lignite-fired power plants is a done deal; from 2019, new and stricter limits will apply. Power plants are being forced to retool. The environmental objective - to make power plants cleaner in regards to mercury – is being achieved. So, why still have this blog?

Ralf Zander, Managing Director of IEM: I would not say "still", but "now more than ever". There is a saying, "Do good and talk about it." On the one hand, nobody can deny that reducing emissions is a challenge for power plants. On the other hand, it is associated with high costs. Over the past five years, discussions concerning mercury reduction have been muffled under a cloak of silence. Officially, the problems with mercury didn't exist. People liked to compare power plants in Germany with power plants in China or even in India, where multiple emissions are discharged. Naturally, seen through these filters, the mercury problem here is low.

On the other hand, Germany wants to be a pioneer in green technologies ...

What a balancing act this is. I think it's good that German companies are leading by example. However, the policy exerts a very high pressure on the power plants. This gives the impression that the power plants are being brought to their knees and their existence called into question. Someone who doesn't understand much about power plants and only sees the vents may not know how existential this issue is. What if a power plant should fail in a metropolitan area? I'd wager this would open many people's eyes.
Who do you want to reach with the Mercury-free Blog?

We want to reach those who are not experts in coal power plants. They should see that power plants can be environmental pioneers. So, one doesn't just sit idly by.  Research had been going on in Schkopau long before it became necessary by law. Of course, we also advertise for the power plants, otherwise referred to as notorious polluters.
"Withdrawing from brown coal is not feasible in the short term, unless we want to get used to more daytime power outages"
Withdrawal from brown coal withdrawal is currently being vigprously discussed. Do you believe that it still possible to have a constructive conversation on this subject?
It is difficult, because both camps - pro and con - are moving further and further away from each other. Policy is often recommended by institutes that are painted dark green. During the course of the conversations, however, much is left out. For example, electric cars: if there are more if them on the roads, we will have a higher power requirement - even during the day. Therefore, in the future, coal-fired power plants will be needed even more urgently. In my opinion, withdrawing from brown coal is not feasible in the short term, unless we experience more daily power failures.
IEM is currently building a complex cleaning system in the Schkopau power plant. With the help of activated carbon, it will filter a large part of the mercury from the exhaust gases. How is the work progressing?

We are slightly behind schedule, but all in all, very well. The approval of the building application by the authorities took a little longer than we expected. But that does not take us out of the concept. The statics check out. There are some small requirements which will not cause any further delays. We expect to begin excavating the foundation over the next four weeks.
"What works in one power plant might not work in another."
Schkopau is not the only power station that has to convert. Are there other power plant operators who have expressed interest in this system?

There is hardly a power plant in Germany where the problem is as complex as in Schkopau. There, the fuel in combination with the boiler is a challenge in reducing the mercury. Other lignite-fired power plants cope with much less effort. And, yes, in the meantime, we received first requests from Poland and the Czech Republic, where we will carry out the first test runs starting from the middle of this year.

And then build on the experience from Schkopau …

We can do without some tests. At the same time, one has to keep in mind that what works in one power plant might not work in another. That's good for us because cheap copies of our system won't do the job.
"We are in a unique position to be able to resond to different fuels and load conditions."
What are the costs of building such a system?

It depends on many different factors: How much mercury and other elements are present in the coal and how difficult is it to oxidize the mercury? Which type of power plant do we have and how sensitive is this to different procedures? An adjustment to a single fixed screw can quickly lead to further measures as we have to consider a variety of chemical reactions. Investment costs can range from a few hundred thousand euros to many millions of euros. More important, however, is finding the technology with which it is possible to keep operating costs low afterwards. We have paid special attention to this in Schkopau: "We are in a unique position to be able to respond to different fuels and load conditions."

Is there a market outside the EU for this kind of system?

Most certainly, and we are already promoting our technology worldwide. At the end of May, for example, we will be at the Global Electric Power Tech exhibition in Seoul. We will have a booth together there with our South Korean partner and I will be giving a talk about our experience in mercury reduction.